December means it's officially winter. Winter means it's Christmas. Christmas means it's high season in the tourism industry in Barbados. Travelers fleeing the cold seek refuge in beautiful, warm Barbados. Our crystal blue waters and sunny skies make for the perfect holiday destination over the winter period. It's great for family vacations, honeymoons, special celebrations, you name it! No matter what the occasion, we have 5 tips to make your holiday trip to Barbados more enjoyable and less stressful. Check them out below!
Tip #1: Make your arrangements in advance
As previously said, it's high season. So if you're visiting Barbados anywhere between the beginning of December through to the end of March, make your arrangements well in advance. I'm referring to restaurant reservations, car rentals and excursion bookings. So many catamarans cruises and restaurants are fully booked weeks prior, and in order to make the most of your holiday and avoid any disappointment, you really need to secure your bookings prior to arrival. I suggest enlisting the assistance of an expert (like us at Exquisite Escapes!) who will be able to make the arrangements for you and create a feasible itinerary for an unforgettable vacation!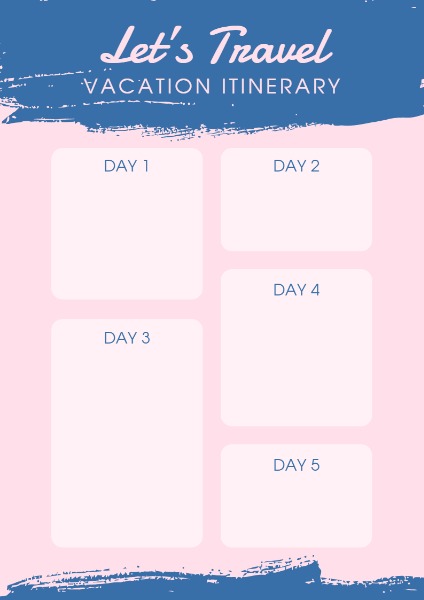 Tip #2: Ladies… pack a light cardigan!
Ladies! I don't know about you but I dislike getting all dressed up for dinner, then to be uncomfortably cold in the restaurant and unable to enjoy my meal. To avoid this, I suggest packing a light cardigan or shawl. This probably would have no effect on visitors used to the cold, but some restaurants have air conditioned sections while a lot are open air, and since it tends to get a little chilly in the evenings, you should prepared. An idea of what I suggest is pictured below.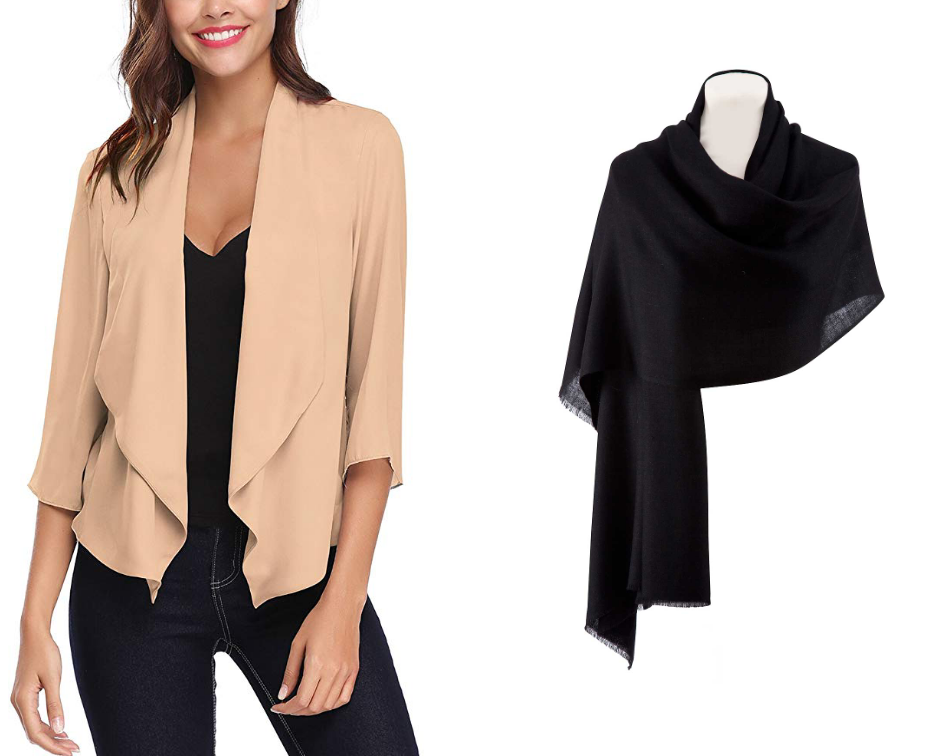 Tip #3: Notify your bank prior to traveling
Now this is a situation that I have seen countless times! Please, please be sure to notify your credit card company of your intended travel out of the country. Many credit card companies block attempted international transactions due to increased fraudulent activity over the years. With many hotels now requiring a credit card authorisation to be done at check in, you most definitely do not want to start your vacation stuck in a hotel lobby on the phone back and forth with your bank. It's always a good idea to have some cash on hand as well – preferable BDS or USD.
Tip #4: Try local holiday delicacies
As with any celebration, food must be involved, and it isn't Christmas in a Bajan household without four main delicacies – great cake, baked ham, jug jug and sorrel drink.
Also known as black cake or rum cake, the bajan great cake is a combination of fruits – cherries, raisins, prunes, etc – that have been soaked in bajan rum for a length of time – usually about 2 weeks or more. After baking, the cake is soaked again, this time with falurnum making it extremely moist and delicious.
Waking up on Christmas Day to the smell of ham baking is a memory etched in the minds of plenty Barbadians. With a nice honey glaze, topped with cherries, clove and/or pineapple, this is a definite favorite! But nothing beats the ham cutter! Our version of a sandwich. Thick slices of ham between a bajan salt bread and a few dashes of pepper sauce. Some persons like to add other toppings – cheese, lettuce, tomato – but to be honest, it's not necessary.
Jug Jug is another dish which is popular mainly at Christmas. The main ingredient – pigeon peas – is combined with meats, onions and herbs to make a very rich mixture. It's topped with butter and served with the traditional ham previously mentioned.
Sorrel is the original Christmas drink. The sorrel (deep red in color) is first left out to dry, then is steeped in hot water in a ceramic jug for 48 hours. Strain and add sugar to taste. Some like to add rum or falurnum as well.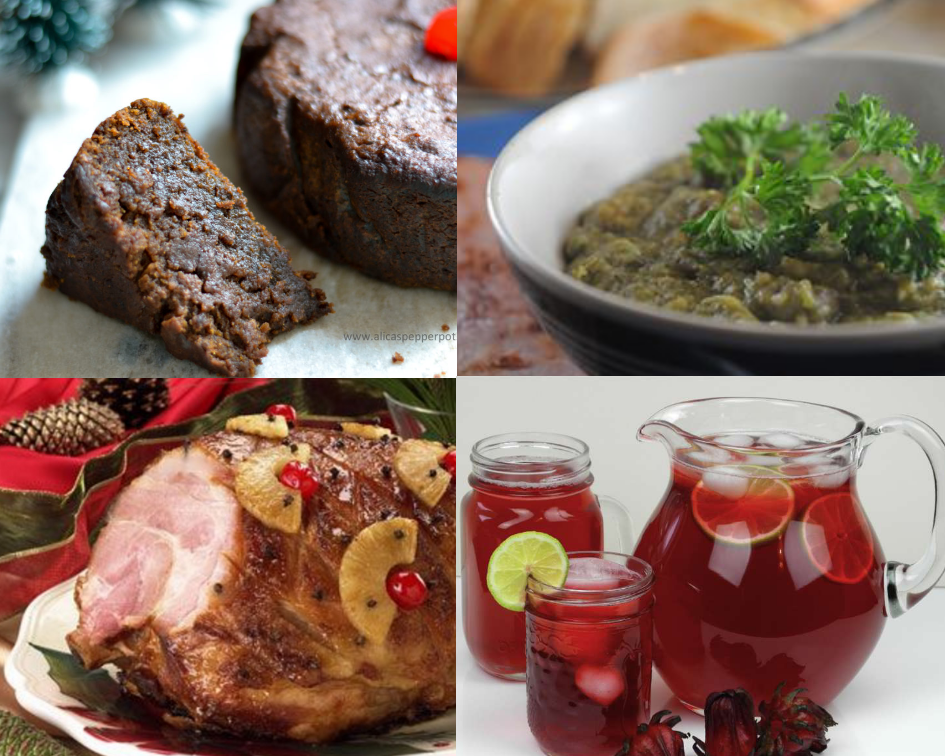 Tip #5: Get to the airport early
Now this may seem like a no brainer and not worth the mention, but I felt the need to reiterate the importance of getting to the airport as early as possible for your departure flight, especially if you are checking luggage. Many persons think because our airport is fairly small compared to others, going through is a breeze, but the truth is, in the high season we have many additional flights passing through our airport and many of them land/take off within minutes of each other. This means increased passengers checking in and queuing for security at the same time. You may not be able to avoid the long lines and lengthy wait times, but you can ensure you have enough time and do not need to rush. Whatever time you usually get to the airport for prior to your flight, add an extra 30 to 45 minutes just to be on the safe side, and if you're not sure, ask your travel/concierge specialist for guidance.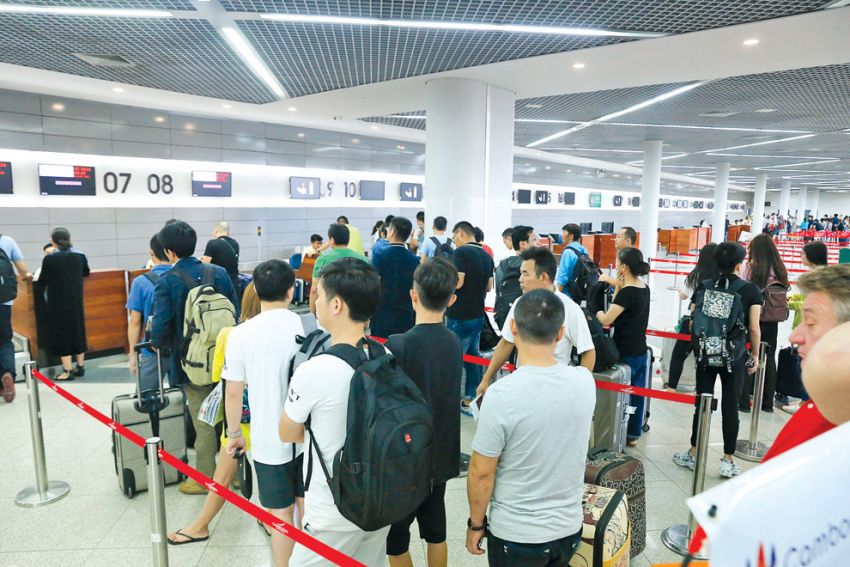 I really hope you have found these tips helpful! Please feel free to share your thoughts and any other tips you may have in the comments section below.
Take care, until our next blog!